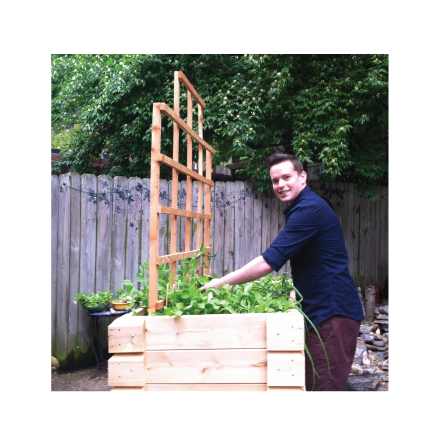 $495.00
This beautiful all season square top table makes gardening easy again. With complete access to all sides and the perfect soil depth, you will be able to produce a greater diversity of vegetation every time. Add the 3' custom Trellis and Cold Frame Curtain and you'll be able to maintain maximum growth as long as possible.
- Easy, tool-free assembly
- All fasteners provided
- Local, rot resistant red cedar
- 2" mill standard boards
- Rust resistant bolts and wing nuts
- Easily accessible to those with disabilities
- Legs may be folded into a platform or used
as a table
- Holds 14 cubic feet of soil
- Available in white cedar
- Dimensions: 3' x 3' x 18"
Interested in purchasing a garden? Email us here!